Algarve Hypnosis Clinic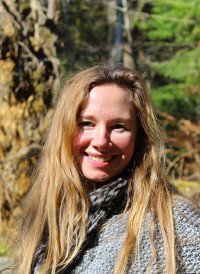 Praia da Luz Hypnotherapy clinic run by Alison Giles who has worked as a nurse in oncology, general nursing and in the community for over 20 years. This provides the grounding for her work now as a qualified hypnotherapist
Hypnosis sessions will usually last for one hour. Prior to your first appointment Alison will discuss your goals for the hypnotherapy as well as establishing your medical history and answering any questions you have.
For more details on how hypnosis and hypnotherapy can help you click below:
Anxiety and Stress Management

Hypnotherapy gives you skills to help manage and reduce your anxiety.
Weight loss

Hypnosis for weight loss and gastric band hypnosis, are seperate tools to manage your weight loss and create a new relationship with food.
Stop Smoking

Are you ready to quit smoking? A stop smoking hypnosis session will help you quit the habit once and for all
Other Treatments

Hypnosis can also be used for stress reduction, pain management, phobias, building self confidence and a great deal more. A full list of what hypnotherapy can help can be found on the hypnosis treatment page
The number of sessions needed for a successful outcome will depend on the issue, habit or problem, your motivation for change and your comfort levels.
You will leave the sessions feeling calm, motivated, supported and prepared for the challenges ahead.
If you would like to book an appointment, discuss your situation, or have any other queries call me at 07535 926 190 or email me at alison@willowhypnotherapy.com
---
How Does Hypnotherapy Work?
It is generally accepted that all hypnosis is self hypnosis. A Hypnotherapist helps facilitate and teach the technique using guided relaxation allowing the client to feel calm and safe. This creates a highly engaged and focused level of attention during which the mind becomes very open to suggestion, new ideas, and new ways of thinking and responding.
Hypnotherapy aims to create new response patterns within the brain using the inner resources of the imagination and all the senses. This creates an environment where irrational fears, phobias, anxieties, negative thoughts and suppressed emotions can be safely overcome, and new ways of coping and behaviours can be put into their place.
There are many misconceptions surrounding hypnosis and hypnotherapy. Research shows that hypnotherapy and hypnosis does not involve a person being put to sleep or being put into a trance and a person cannot be made to do anything they do not want to do. During hypnotherapy you remain fully aware of your surroundings and situations, and you are not vulnerable to any given command of the hypnotherapist.
When highly motivated to change hypnotherapy provides quick and effective way to easily change long standing thought patterns and behavioural habits, fear associations and addictions.
Hypnosis is a technique that can be learned, practiced and improved. The readiness and ability to be hypnotised is increased by having multiple sessions, and a number of sessions are usually required to achieve meaningful, long lasting results.